MMC HAT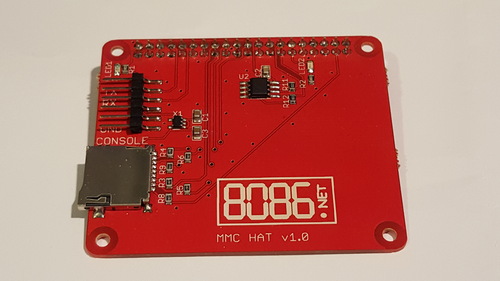 The MMC HAT (Hardware Attached on Top) adds a second microSD socket to your Raspberry Pi using the second SDIO interface.
The MMC HAT has many uses including:
Micro SD card reader. Write new images, repair or modify existing Raspberry Pi installations with ease.
Additional storage, mount as your home directory or for general storage or backups.
RAID1 on the root (/) partition for added reliability.
The MMC HAT can be purchased either via one of our resellers or direct.